EFESTO aims at (1) the definition of critical space mission scenarios (Earth and Mars applications) enabled by the use of advanced inflatable Thermal Protection Systems (TPS), (2) characterization of the operative environment and (3) validation by tests of both the flexible materials needed for the thermal protection (flexible thermal blanket will be tested in arcjet facility in both Earth and Martian environments) and the inflatable structure at 1:2 scale (exploring the morphing dynamics and materials response from packed to fully inflated configuration). These results will be injected into the consolidated design of a future In-Orbit Demonstrator mission.
| | | |
| --- | --- | --- |
| | The EFESTO end goal is to improve the TRL of Inflatable Heat Shields for re-entry vehicles from 3 to 4/5, and pave the way towards further improvements: TRL 6 with a future In-Orbit Demonstrator. | |
| | | |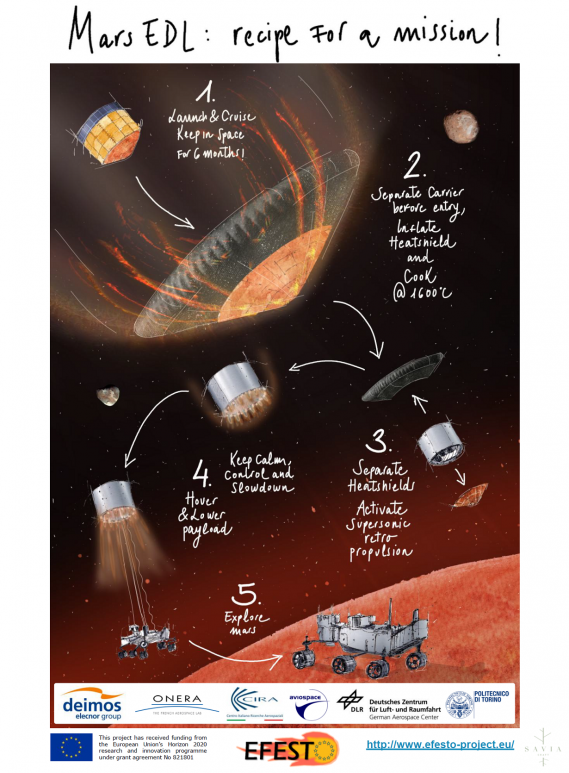 Find EFESTO in the Community Research and Development Information Service (CORDIS), the European Commission's primary source of results from the projects funded by the EU's framework programmes for research and innovation.